Hi my name is Sam of Sam & Son Garden Services in Peterborough… we're a family run garden services company who has helped numerous home owners and businesses with their garden work, landscaping and tree surgery problems in and around Peterborough and the surrounding areas of Cambridgeshire.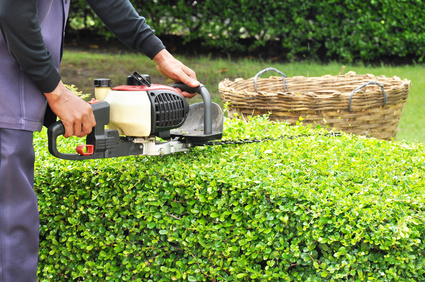 My sons and I are renowned for our cost effective, professional and most of all friendly and garden services and we pride ourselves on offering the very best tree surgery and garden work in the Cambridgeshire area, including tree surgery, garden landscaping and gardening services like hedge trimming, grass cutting and waste removal plus a whole lot more!
Because we're a small local business to Peterborough, you can rest assured that we are reliable and trustworthy… we're not like some of the big boys who are only interested in making a quick buck… we can offer a fast 24 hour gardening service to Peterborough and the surrounding areas including Yaxley, Hampton, Stanground, Orton Southgate, Orton Longueville, Woodston, Bretton, Werrington and Whittlesey.
Reliable Gardening Services & Tree Surgery for Peterborough…
Tree surgery takes a particular skill and needs to be carried out in a way that enhances both the look and life of a tree. We specialise in all types of trees and are capable and willing to carry out jobs as small as trimming a few branches, right up to safely removing an entire row of trees… no tree surgery job is too small or too large for Sam & Son.
Remember that tree felling and tree surgery should never be taken likely and with Sam & Son, you'll get tree shaping, tree pruning, tree thinning, stump removal carried out in a friendly, honest environment by Sam & his sons.
In particular we specialise in removing trees in the Peterborough area and the chances are that if you're local to us that you'll have seen us working in a tree near you!
We've come to the aid of hundreds of homeowners in and around Peterborough, along with a wealth of small businesses like schools, churches and office locations.
Sam & Son Gardening Services for Peterborough People
Gardening Services
Grass Cutting Peterborough | Hedge Trimming Peterborough | Garden Clearing Peterborough | Tree Felling Peterborough | Tree Surgery Peterborough | Tree Pruning Peterborough | Tree Thinning Peterborough
Peterborough Areas Covered by Sam & Son
Yaxley, Hampton, Stanground, Orton Southgate, Orton Longueville, Woodston, Bretton, Werrington and Whittlesey
Quality Resources – Gardening Information